Life over here right now is one big transition. For starters I went to the dentist after not going for the previous three years. Don't worry though, I'm going back next week too. Apparently that's what happens when you don't show for three years, they send you right back the following week. All I know is he said the word "filling" and "minor anesthesia" and then I stopped listening. Dentists and I don't necessarily get along all that well. Then there are my pajamas. No longer wearing them. Who knew that men's sweatpants are approximately 221% more comfortable than womens? So yeah, all big changes as you can see.
Oh and then I switched jobs. This of course holds the least severity of all the changes 😉 As you may or may not know, for the past several years of my life I have spent my days looking like this…
Not to be confused with a drive-thru worker at your nearest fine fast food establishment, but as a call center rep. Well kids, the headset has officially been removed from my head. You may not realize how difficult it is to actually remove a headset from your head, but when you have loved and enjoyed your department as much as I did, well it made it a little difficult. I'm not saying I cried, but I totally cried. But here's the deal–sometimes in life you have to leave something you love to do, to do something that you love more. So that's where I am. Now spending my mornings working in our training department at the same credit union, but spending my afternoons here.
Two and a half years ago I would've never guessed that this "hobby" of sharing my life with all of you would turn into an opportunity where I get the chance to be my own boss for 50% of every day. I am oh so happy to be here and oh so happier to see where it is all going. I so believe that you often don't realize what you are capable of until you place yourself in a situation where you have to make something out of nothing. So that's my goal over the next six months, one year, five years, and forever. Testing my limits, working this brain of mine a little harder, getting more creative, making mistakes, and having fun along the way.
I was once a dreamer. Now I'm a girl living out her dream…
Cheers to this next chapter. I couldn't here without you. xo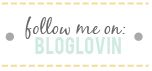 Founder and creator of LIY, Erin turned her dream of a hobby blog into a full-time career which she now runs alongside the LIY team! When not in front of her computer screen [with a La Croix or wine in hand] or in front of a mirror taking mirror selfies, you can find Erin spending time on the water, cuddled up with her two pups and husband most likely watching the latest Shark Tank episode, or getting lost in an easy beach read.