Dropping by to share with you an equation that equals better than you + me = three or whatever that popular mathematical formula is. This one is more like a bunch of free cash + a bunch of free stuff = the happiest person ever. You may try arguing with me that this is not how happiness works but I'd have to argue back by throwing a bunch of free cash in your face. You would then lose miserably after realizing that you can go to Target and not just shop the dollar aisles WHILE holding a pumpkin spice latte from Starbucks. See? Happiness abounds.
Take a minute or three to meet these fine sponsors who are graciously handing over their hard earned cash, beautifully created jewelry, and other items, before entering your brains out below. I am so thankful for these people. I have a feeling that whoever wins is going to be pretty darn thankful too.
ps. if you want to be included in November's giveaway you can do so
by clicking here
. it's really that simple.
+
+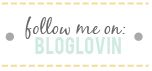 Founder and creator of LIY, Erin turned her dream of a hobby blog into a full-time career which she now runs alongside the LIY team! When not in front of her computer screen [with a La Croix or wine in hand] or in front of a mirror taking mirror selfies, you can find Erin spending time on the water, cuddled up with her two pups and husband most likely watching the latest Shark Tank episode, or getting lost in an easy beach read.