No blog post today friends.
Something about those girls up above and last night.
That and the band for continuing to play songs that had us saying "okay just this one last song and then we'll leave…" times twenty-three.
In the mean time you can catch up…
+ Love, Yellow
+ One Thousand Dollar Giveaway
+ This post I happened to write one year ago today…all about blogging and balance. Happy one year anniversary to still not having the answer on that one.
For now Dunkin Donuts is callin' my name.
Peace out and happy weekend.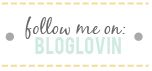 Founder and creator of LIY, Erin turned her dream of a hobby blog into a full-time career which she now runs alongside the LIY team! When not in front of her computer screen [with a La Croix or wine in hand] or in front of a mirror taking mirror selfies, you can find Erin spending time on the water, cuddled up with her two pups and husband most likely watching the latest Shark Tank episode, or getting lost in an easy beach read.