I knew this was bound to happen soon.
The past few days I've had a couple different people ask me "how do you always have something to write about every night?!?!" and I respond with the same stupid answer "I don't know–I just do!"
And then tonight rolled around and well, I've got nothin'.
I became so desperate for a topic that I asked my husband to just say a word and I would write about that.
He said anteaters.
Well frick. I don't know what an anteater is so that idea didn't pan out like I originally hoped.
I then started writing a post on "why men are better than women" and then decided today was not the day I felt like putting myself out there for others to murder me. We will save that for tomorrow perhaps.
Regardless, you know what I do in these suck ball situations?
I grab my camera and I just start shootin'. It sounds a lot more hardcore than what it actually is, but whatever. Which reminds me, on my way to work this morning I decided that I am either 100% country or 100% gangsta. There is no in between really. I'm not sure if you needed to know this right now but it's just top of mind so hey, as any blogger says–write about it.
Oh I know. I came up with this theory today on my afternoon off. My theory is this: If my husband comes home to a sparkling clean house, dishes all washed, laundry done, and a glamorous meal prepared for him he will start to believe that this is the lifestyle he wants. The lifestyle where his wife doesn't necessarily work full-time outside the home but rather sits in the sun for four hours and then scrounges around for one hour getting everything put together for his arrival. It was a great thought, however when he walked in the door I presented him with the appetizer and he hated it. You know that feeling in your stomach when all of your hopes and dreams shatter right in front of you. It was like that.
Thank goodness the dessert pulled through in the clutch.
All this to say, I will be at work tomorrow. And every day there after.
And now to the point of the post. Pictures. All shot within the last fifteen minutes.
Well if that wasn't exciting I don't know what is.
My brain shall return tomorrow.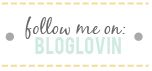 Founder and creator of LIY, Erin turned her dream of a hobby blog into a full-time career which she now runs alongside the LIY team! When not in front of her computer screen [with a La Croix or wine in hand] or in front of a mirror taking mirror selfies, you can find Erin spending time on the water, cuddled up with her two pups and husband most likely watching the latest Shark Tank episode, or getting lost in an easy beach read.