normal blogging will resume tomorrow.
for now, feel free to blame california for my absence over the past few days.
you can try to be mad at her but she will make it very very hard. 
it's the beauty i tell ya. gets ya every time.
ps. you know what is worse than returning back to reality after a vacation?
returning back to reality sick. 
i could insert a few choice words here but rather i'll leave you with a flower. 
it's just what cali does to you-trading in bad words for beauty. 
i'll take it.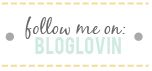 Founder and creator of LIY, Erin turned her dream of a hobby blog into a full-time career which she now runs alongside the LIY team! When not in front of her computer screen [with a La Croix or wine in hand] or in front of a mirror taking mirror selfies, you can find Erin spending time on the water, cuddled up with her two pups and husband most likely watching the latest Shark Tank episode, or getting lost in an easy beach read.