I find myself dying over certain items on the regular.
I've started to realize that I have these problems with my insides that they like to get "over excited" on occasion. I think that sentence sounded a lot weirder than it was intended to sound. Regardless, I have these "over active sensory issues" or something. My first clue came when I started realizing that it is very impossible for my body to stay still. Sometimes I watch people sitting and I get jealous that their insides don't just force them to shimmy and shake 24/7. My second clue came when I started realizing that sometimes I see something and I literally feel as though I can not contain myself and if I don't spin in a circle or act like the salsa dancer emoticon that very second my insides will explode out of pure and utter joy. It's annoying to be quite honest with you. I have to have these "do not explode" talks while sitting at my desk pretty often.
I think they make drugs for all of the above but you know what they say–pass on grass.
So in honor of not smoking marijuana (?) I am sharing with you what makes me shimmy, shake, and salsa dance it right up in my natural state of mind. And hey yo, this isn't a sponsored post so just keep those thoughts in your pants. Or wherever one may keep those things.
1. Straw-Ber-Ritas
It's like carbonated goodness in a can. Sweet (but not too sweet), refreshing, and it packs a nice little punch with an 8% alcohol volume. Not that any of you are drinking for that number in front of the percentage sign but I'm just saying. If you are going to have "a drink" you may as well have a drink ya know?


2. Camo Pants
I never considered myself to be much of a "camo chic" per say as I know
NOTHING
about hunting or fishing or woods or bug spray or really even roasting marshmallows. However, I dig it all of a sudden. It's like the perfect way to dress up (I mean down) a casual outfit to make it look like you tried and know a thing or two about fashion. At least that's what I am assuming it does. I just got
these pants from Windsor
and well, you may never see me from my waist down again. Perfection I tell you, freaking perfection.
3.
Carry on, Warrior
This book. Oh this book. It got me. So you all know how much I love Glennon over at
Momastery
right? Well
this is her book
and let's just say I loved every little bit of it. She made me a reader again you guys. I AM NOW OFFICIALLY A READER! You hear that book club members? I will now actually be reading the books we discuss every month! Miracles do happen. I have just one thing to say about this book-
buy it
. Her truth telling abilities are a gift. So is her ability to show up in my dreams and make me swear up and down that I now know her in real life but that's weird to admit so never mind.
4. Lilly Pulitzer Wine Glasses
I'm not sure what I love more–the pretty colors and the design or the fact that they are plastic and I can never ever break them. I got these bad boys from
Lifeguard Press
and I pretty much decided that I need every item on that website now. Yes I meant need. I mean hello,
these cell phone covers
. Dying.
5. Hammocks
I sincerely don't think you will find me anywhere but here this summer. We just hung this baby up at the lake and I have already had to endure one too many "GET OUT OF THAT THING–THERE IS WORK TO BE DONE" yells. Duh. I am doing
something
laying there genius. We got this baby from
Key West Hammocks
and it is pretty much what Heaven will feel like I'm assuming. Make sure your Heaven is all that it should be and
get a pillow
to go with it. Just wait. Your life will be at least twenty times more awesome. Make that thirty.
So there we have it.
Five things you must go delight in immediately.
But tell me–what is one thing I should go discover?
And please, make it quick. I've got packing to do and any distractions (ie: comments with links of items to buy) would be much much appreciated.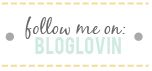 Founder and creator of LIY, Erin turned her dream of a hobby blog into a full-time career which she now runs alongside the LIY team! When not in front of her computer screen [with a La Croix or wine in hand] or in front of a mirror taking mirror selfies, you can find Erin spending time on the water, cuddled up with her two pups and husband most likely watching the latest Shark Tank episode, or getting lost in an easy beach read.