if you are 18 or younger, play this song.
if you are older than 18, enjoy.
Another day, another vacation recap.
You know the drill..I show off one times ten too many pictures and then you beg your significant other to take you on a vacation like yesterday. Living In Yellow: making households broke one post at a time.
I do what I can to help aid in the growth of our economic state. It's just called caring.
This time my sister, momma, and I headed out West to play in some California sun.
You may or may not know that my heart truly belongs in Cali, but it does. I somehow mistakenly got placed in Indiana and haven't had the balls to do anything about it since my birth. One of these days (ie: never) I will get back there for good. But for now, I will just have to delight in these four three night stays. You see, it was supposed to be four nights in Cali until our flight decided to have mechanical problems or some shaz like that. Here's my thought process on all of this: I hate flying. Any time I can miss a flight due to mechanical problems is a victory in my book. I am 100% convinced that if we would've made that flight, I would've died. It's just common sense. Not only that but Chicago O'Hare has this amazing underground tunnel that has the craziest lights running throughout it. If we wouldn't have missed our flight I wouldn't have gotten to walk under that tunnel. The whole time I couldn't stop thinking about how much people on drugs have to enjoy that stretch of the airport. And it's not that I condone the use of drugs, but with a clear mind it was incredible–add in the use of some crazy narcotic and my heart couldn't help but go crazy for what those using drugs must feel in that walkway. So there's that-we missed our flight, I stayed alive, and I got to experience a small portion of what Lindsay Lohan feels on a regular basis. It was a win/win all around.
Oh but there was a fail in all of this. You see the airline picked up our hotel for the night. Turns out when an airline is paying for your hotel room you don't actually get a hotel room but rather a board room.
You can imagine our surprise when we got to our room for the evening and saw a table fit for twenty along with a massive projector blocking our TV. Ain't nobody got time for that. Apparently the front desk "forgot" to tell us we were staying in the board room. Minor details people, it's cool. I forgave the hotel as soon as I looked at their dinner menu and saw the words "macaroni and cheese".
Now that I have time for.
Thankfully the next morning we were able to get the heck outta dodge so onward and upward we went.
Side note: flights lasting over four hours are for the birds. Literally. Only birds should have to deal with that.
We finally arrived at one of the most beautiful resorts I've ever stayed in (fist pounds to you
Hyatt Huntington Beach
). Sunshine, water, sand, boardwalks, fire pits, drinks, shops..it was "I am in love" overload.
And just like that, this post has exceeded it's length limit.
All vacation posts shall resume tomorrow (and the next day and the next day and..you get the point).
But don't quit reading quite yet.
I've got somebody who I love with every ounce of my body to share with you all.
**************************************************
Doing a little Q&A with this beautiful lady…read along for some fun and insightful answers.
If you could offer one piece of advice to a new blogger, what would it be?
Rome was not built in a day. I've learned to be patient with growing my blog and finding my voice.
What does your ideal outfit consist of?
I'm pretty easy to dress. Throw these items my way and I'm dressed in a jiff: Mexican top with linen shorts or cutoffs, boots or haurache sandals, turquoise or Yurman bracelets, studs or hoops, and never without my rosary (even though I'm not Catholic, go figure).
What inspires you?
Keeping my eyes open and staying present in the moment as much as possible.
What is your favorite form of social media?
Where the Wild Things Are, Instagram! It's social media's picture book. And I love an entertaining picture book.
What is one of your favorite blog posts of yours?
I Declare Tuesdays
! Every Tuesday is "I Declare Tuesday" which is a fun and easy link-up that just about anybody who wants to join in on can!
Check it out here
and be sure to participate!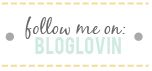 Founder and creator of LIY, Erin turned her dream of a hobby blog into a full-time career which she now runs alongside the LIY team! When not in front of her computer screen [with a La Croix or wine in hand] or in front of a mirror taking mirror selfies, you can find Erin spending time on the water, cuddled up with her two pups and husband most likely watching the latest Shark Tank episode, or getting lost in an easy beach read.