You can learn a lot from photographs ya know?
Say for instance when it comes to your hair. You'd think that I would've realized by now that going 8 months without getting it colored may lead to roots, but no. I live in this naive little world where when somebody asks me "Soooo….you going to get your hair done anytime soon?!" I assume they just don't have anything else to talk about and are trying to avoid any awkward silences that may occur. Until now. Thanks to today's outfit pictures I realize they were actually hinting at something like "hey freak show–your roots are down to your ears and your hair looks like you dipped it in a frying pan with how dry it is.."
Thank you photos for that one.
Perhaps I should go schedule an appointment? I'm thinking about going somewhere other than Great Clips this time. Not that I didn't just love the results from my 6 minutes in that chair, but you know..it's good to splurge on yourself every now and again.
Now that I distracted your eyes from looking at what I'm actually wearing, please adjust your eyes back onto what I'm actually wearing. Why? Because you could own it. Now just own it, but own it at a really low price. We're talking $21.50 low price. Wowza. You can thank miss chic for that.
Take a peep and then get the deets below.
Just use code YELLOW5 for your $5 off. Quantities are limited and the deal ends Friday.
Do you know how fun this will be to wear in the summer and not in 20 degree temps?!?! Heck. I even had fun in it in the 20 degree temps. Fashion doesn't discriminate.
You may begin your shopping frenzy now
.
In other news, I have a funny story to tell you all tomorrow. I think that's supposed to entice you to all come back? Crossing my fingers it works.
*********************************************************
Today's featured sponsor is Ashton from
Landing On Love
.
This cute little thing I kinda just want to eat up. In the most loving way possible of course. Ashton is an old soul who gives out hugs like she gives out smiles (which must be an awful lot judging by the amount of times I've seen her smile in blog posts..). Ashton is a wife and a mother to many children she hopes to one day have. I absolutely love her
photography skills
, the fact that she
dresses her husband up as a deer
, and that she knows how to bust a move.
Ashton's blog is a great place to land if you want to be uplifted, encouraged, and loved on. Let's be honest..who doesn't want any of those things? Go offer a sweet hello to this lovely little lady..I'm sure she will be glad you did.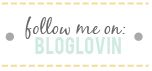 Founder and creator of LIY, Erin turned her dream of a hobby blog into a full-time career which she now runs alongside the LIY team! When not in front of her computer screen [with a La Croix or wine in hand] or in front of a mirror taking mirror selfies, you can find Erin spending time on the water, cuddled up with her two pups and husband most likely watching the latest Shark Tank episode, or getting lost in an easy beach read.