The story goes like this..
Once upon a time I was at the elementary school where I "mentor" a few kids every week. This past week as I was learning about how mean one of the boy's step-moms is and how the other kid ate pizza for breakfast, they exclaimed those four words that will make one feel as guilty as Tiger Woods on Thanksgiving Day. "YOU FORGOT OUR BIRTHDAYS!" Doomed. In a panic, I did what any normal horrible mentor would do in hopes to reclaim their awesome status. I asked them to write down what they both wanted with plans of bringing an item or two back for them the next go around. So write they did. After much thought…they handed me their lists.
Without further ado, I present to you what one of the boys would like for his birthday…
At first I thought okay easy. 10 packs gum? I can handle that. Taxes? Not sure on this as I've yet to turn mine in, but let's see what else I can come through on. Jusy stuf took me a minute. Oh. Juicy stuff. As in candy? And that's when I came to the next item on the list.
Cock.
My eyes squinted. My forehead wrinkled. And my mouth muttered "cock!??!"
Why did this boy say he wanted cock?!? And then it hit me. I asked them to write down their favorite drink.
Coke. The kid wants coke. Please tell me he wants coke.
I guess we'll find out next week when I bring one of both back and let him decide….
Just kidding guys. I wouldn't take a coke into a school. There's gotta be some sugar law on that.
You want jusy stuf and cock? You got it kid.
Now just don't say I never gave you anything….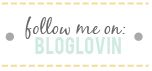 Founder and creator of LIY, Erin turned her dream of a hobby blog into a full-time career which she now runs alongside the LIY team! When not in front of her computer screen [with a La Croix or wine in hand] or in front of a mirror taking mirror selfies, you can find Erin spending time on the water, cuddled up with her two pups and husband most likely watching the latest Shark Tank episode, or getting lost in an easy beach read.