"LOOK! There are Doritos in the vending machine…yessssss"
"I think I want a baby now"
While sitting in a bubble bath at 5:30 pm drinking a glass of wine…
"I did not actually say that I wanted a baby earlier today, did I?"
"I am going to bed early tonight."
"Ooooh, coffee. It's only 9 pm. I can handle it."
2 am wandering aimlessly around the house looking for something to clean or a recipe to make…
"Two points coffee. Twelve points baggy eyes."
"Today is the day I am going to get caught up on emails."
"HA!" (t
hat one was a joke guys.)
"Oooh Instagram. I'll just look for a minute."
An hour and twenty minutes later….
"Am I seriously still looking at Instagram?!"
"Don't do it Erin. Don't. Resist the urge to snap yet another self portrait."
Snapped. Filtered. Posted.
"I am not drinking any alcoholic beverages during the week anymore…"
Pours wine Monday. Pours a Rum and Diet Tuesday. Pours a beer Wednesday. Pours more wine Thursday. Makes Margaritas Friday.
"That laundry should probably get put away considering it's been hanging out on the bedroom floor for the past 8 nights.."
"But then I
wouldn't
have anything to do tomorrow…"
"I should probably stop spending money on things I don't need."
"I'm going to make something delicious for dinner tonight."
"Picking up Pizza Hut constitutes as making something delicious right?"
"Blog post ideas. Think blog post ideas."
"But what about lunch plans?!?!?!"
"I need to schedule my dentist appt today. And gyno appt. And dermatologist appt. And hair appt. And really any appt that I haven't scheduled in the last 2 years."
"But then I
wouldn't
have anything to do tomorrow…"
"OH HEY LOOK! Luke Bryan in tight jeans.."
Ends all thoughts and passes out on the floor from extreme sexiness.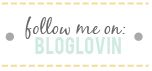 Founder and creator of LIY, Erin turned her dream of a hobby blog into a full-time career which she now runs alongside the LIY team! When not in front of her computer screen [with a La Croix or wine in hand] or in front of a mirror taking mirror selfies, you can find Erin spending time on the water, cuddled up with her two pups and husband most likely watching the latest Shark Tank episode, or getting lost in an easy beach read.