source
I am holding onto every hope that I have that this post makes an ounce of sense.
I woke up feeling like a train ran me over, then proceeded to go to an all day training event that involved games, suckers, and more suckers. The suckers were the fun part. After that I went out for cocktails with friends because that's just what one does these days when they already feel like trash, and then from there I drove an hour in the rain getting my inspiration on from Mumford and Sons. Gosh I love those boys.
Needless to say it's 8:00 pm going on midnight (or so it feels). My head is somewhere up there in outer space and my bones are begging me to take a bath. Oh, and my voice? It's deeper than (insert a name of a guy you know with a really deep voice) and even my husband has asked me to stop talking. I think he feels weird when his wife sounds like a husband. Fortunately this has confirmed the fact that he likes his woman to be a woman. Not that I thought that he was into men. Never mind. I told you this post wouldn't make sense.
Back to what I was saying. In the midst of my holy moment with the rain, the dark, my steering wheel, and Mumford, I got to thinking. Thinking about this whole blogging thing. It's really all my mind defaults to these days..well other than what food I should eat next. If you blog, do you ever just stop and ask yourself
"What am I doing this for?!" "Who am I writing for!?" If you haven't, I encourage you do. It's a heck of a lot of time to spend on something to not ever ask yourself for what purpose you are doing it.
source
Here's my thing though. I don't think I write for you. I don't know if that is bad or good. Now that I mention it, I don't think there is a right or wrong to this whole thing. I just don't think at the end of the day it's something I do for other's input. If I've learned anything in my short 26 years of life, it's that if your purpose is to please others, you will be disappointed. Humans let us down. People say mean things. Sometimes people don't always comment as much as we think they should. We will think we are funnier than others will. Our sarcasm will offend. Our jokes will be too childish. Our outfits will be ugly. We will not please everybody. And I think that's how it's supposed to be. If I am pleasing everybody, I am probably not being true to myself. And while I enjoy positive feedback, it's not worth being somebody I am not. With that being said though, do I have a desire to have other's reading what I publish? Yes. But for my benefit? Not necessarily. At the end of the day, when I hit publish, I am hitting publish for me. Publish to me means dedication. Persistence. Hard work. Therapy. Memories for another day in time. It's a documented journey of this adventure I am on. This blog is my place I come to on a daily basis. It's a part of me. The majority of the time when I write, I don't think about the fact that there will be somebody on the other end reading. Whether this is good or bad, again..I don't know. It's just how it is.
source
I am really hoping this doesn't come across as ungrateful because while I say these things, I have an abundance of gratitude to my readers. Connecting with you all has blown my mother freaking mind.
You make showing up to this space more fun. But if you don't some days? It's okay. It's okay because I have one more post under my belt that has given me thirty minutes to myself to "just be".
You've allowed me to sit and write, laugh, think, and Lord willing..grow as a person. You've helped me prove to myself that hey–even when I am tired and really just want to go to sleep, I have it in me to put something out there to be read in a year or two. So thank you. For showing up, for not showing up, for just being. I like you for that.
So who do you write for?
***********************************************
Today's featured sponsor is two girls that I am absolutely smitten by..Louisa and Camilla from Best Of Two Sisters.
Have you ever seen two sisters that are so stinkin' adorable and have that much fun together? So as you know, I prefer to do the write-up about those I am sharing. But what happens when their words are better than mine? Why, I use theirs of course. Here's what these two ladies had to say about themselves.
"Despite five and a half years age difference we are the best of friends, polar opposites, yet exactly the same, at times each others worst nightmare, but always each others biggest fan club. Our blog – filled with creative photography and words on modern international family life. You like us? We like you too. We´re very uncomplicated like that. Feel free to join the conversation, we don´t bite. Just sometimes shout (and then mostly at our children. HA)."
I mean how do you NOT want to get to know them? These two (and all their littles) have my heart.
Go say hello and stay awhile. Their space is beautiful. Their pictures are beautiful. Their hearts are beautiful.
Can you tell I am a fan yet?
Blog//Facebook//Twitter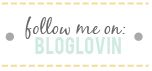 Founder and creator of LIY, Erin turned her dream of a hobby blog into a full-time career which she now runs alongside the LIY team! When not in front of her computer screen [with a La Croix or wine in hand] or in front of a mirror taking mirror selfies, you can find Erin spending time on the water, cuddled up with her two pups and husband most likely watching the latest Shark Tank episode, or getting lost in an easy beach read.