So my hilarious/wise blogging friend Bonnie does these posts every now and again about how to do…(fill in the blank on what you want to know) and I always think they are pretty fun. And obviously informative. I've learned something in my old age–everything you will ever need to know, you can learn about in blog posts. Because if it's on the internet, it's true. And so we begin.
How to make your husband believe you that you really don't feel well enough to clean the house:
Don't put any make-up on.
and now I remember why I never post pictures without any make-up on
Having him see you in your natural state will most certainly scare him into believing you absolutely don't feel well. Pale skin + dark circles under your eyes spells a recipe for playing hookie.
Use your natural horror beauty in your favor.
How to make your face not look like a haggard dead mess:
Buy Lorac's dual bronzing shaz and apply it generously.
A little (a lot) of eyeliner and mascara won't hurt either.
How to make friends in blog land:
Buy and send them things in the mail.
You can't expect people to actually like you for you.
It's all about bribery people.
Ornaments, band aids, pillows, necklaces, tee shirts….anything you can think of.
Just buy it and send it.
You will have friends in no time.
How to make everybody jealous on Instagram:
Post pictures of your feet dangling over the Caribbean sea atop a cruise ship.
I haven't actually tried this one on Instagram yet but I can assure you it will make people want your life.
Probably not your feet. But your life.
How to self diagnose why you are screwed up mentally as an adult:
Look through childhood pictures.
No human being is going to grow up functionally sound after being attacked by sunflowers and a sister who sported a mean mullet…while dressed in what seems to be floral table runners.
How to ensure your niece will grow up to be screwed up mentally as well:
Make her pose for pictures with demon possessed dolls.
Sorry girl.
How to get your significant other to actually read your blog:
Tell him you wrote something that you probably shouldn't have.
That doesn't necessarily need to be true, but it will get them reading.
How to fall in love with life all over again:
Read Ellen DeGenereres's book "Seriously…I'm Kidding"
How to feel like a high school girl in a matter of minutes:
Throw on a pair of too short cut-off shorts.
It will take you back a heck of a lot quicker than laying through 30 different tanning bed sessions.
How to feel like you are trippin' on drugs without actually taking drugs:
After dark of course.
And there you have it.
Everything you needed to know about everything.
Except I do have one more thing for you to know…and that is this.
***********************************************************
So you may have seen yesterday when I posted a picture all over social media of the most amazeballs wood pallet sign ever. It was one of those "Ahhhhh I can't get over how much I love a piece of wood" moments. We've all had em' I'm sure 😉 Well, this would be the girl responsible for that sign.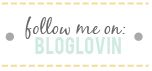 Founder and creator of LIY, Erin turned her dream of a hobby blog into a full-time career which she now runs alongside the LIY team! When not in front of her computer screen [with a La Croix or wine in hand] or in front of a mirror taking mirror selfies, you can find Erin spending time on the water, cuddled up with her two pups and husband most likely watching the latest Shark Tank episode, or getting lost in an easy beach read.