I come to you tonight with one very valuable piece of blogging advice.
Never show up to write after you take a one hour scorching hot bath while drinking a Modelo.
While I did feel like a rock star during the bath (no but seriously–drink in hand, legs draped over the side of the tub, belting out Eric Church. It was a very defining moment to add to my mental "why I don't have children" Rolodex I keep). Anyhow, I'm like three sentences deep and I can already tell you that the last paragraph of this post will be written by my forehead as I face plant on my keyboard.
One other thing that should be noted.
Don't start your blog post 23 minutes before bedtime.
Bedtime being 8:30 pm tonight.
I love that you all just blew threw that past sentence like it was a joke.
I honestly want to be asleep by 8:30 tonight.
THAT is how cool I am.
I mean I like to be productive…but I like doing absolutely nothing a heck of a lot more.
With that being said, I kinda just want to dive head first into some serious biznass.
I have four women I want you all to meet tonight.
All of which probably stay up til at least 9 pm so obviously you know they have an arm up in the cool department. They also probably have dark puffy circles under their eyes but that's besides the point.
Just kidding. On the dark circle under their eyes thing. Not on the cool part.
First up is the prettiest lady I have ever seen laying on a blanket.
I mean just look at her form.
Dana
is her name and Real Estate is her game. Being a former Real Estate agent myself, I think she is pretty legit. Not only are her outsides stunning, so are her insides. Not that I would know first hand (wow..that was awkward) but from glimpses I get from her heart in
posts like these
. Two other things about Dana–she is reality show obsessed and throws some
pretty mean parties
. Two key ingredients to a lasting friendship if I don't say so myself. You just can't not like her. See for yourself.
Next up is the wine guzzling
Tina
.
She had me at the wine guzzling. She also had me at her about page (read it, it's fun). Here is the deal with Tina–she doesn't just blog, she writes. And she writes well. Which is really what a blog should be about right? A perfect example of this can be found here. One thing you would never guess about little ole Tina–she wants to adopt a baby sloth. And if you did guess that, you are a freakish good guesser. Start reading Tina's blog stat. Maybe she'll invite you over for a glass of wine on her bed sometime?
Third we have this little flower smelling lady…
Nicole
.
Nicole's blog is a recent find of mine and I am oh so lucky to have found it. She is
as genuine as they come
which can be such a breath of fresh air in this impersonal land we live in. While Nicole wishes she could live in Banana Republic (wouldn't that be nice) she is earning her Ph.D in Psychology. They pretty much go hand in hand 😉 While she is not off being all smart she delights in fabulous little things like
picnics in her backyard
. Which now makes me want to go uncork a bottle of wine and slice a few pieces of cheese…
And last but not least we have this beautiful world traveler, Casey.
Originally from North Carolina, Casey and her Air Force husband now reside in Germany. While I could go on and on about everything I think you should know about this fabulous lady, I will let you learn for yourself here. If you thought you were cool going to a costume party on Halloween, try going to Oktoberfest in Germany. Beer and boobs..she covers it all. Casey's blog is seriously great. Great I tell you. Go see for yourself.
Blog//Twitter//Facebook
And what do you know…it's 9:01 pm.
Bedtime fail.
Oh and hey–it's the weekend soon.
Boo ya.
Go live it up party people.
And by "live it up" I mean go read the four blogs up above.
It's a wild life us bloggers live.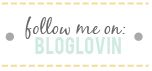 Founder and creator of LIY, Erin turned her dream of a hobby blog into a full-time career which she now runs alongside the LIY team! When not in front of her computer screen [with a La Croix or wine in hand] or in front of a mirror taking mirror selfies, you can find Erin spending time on the water, cuddled up with her two pups and husband most likely watching the latest Shark Tank episode, or getting lost in an easy beach read.