Hey party people.
This week is a little (
okay a lot
) crazy which means my blogging time is…..well, it looks like this.
I know, I act like I am complaining.
I'm not.
I love when blogging looks like this.
However, when blogging happens in public it probably means I am not actually blogging but scratching off those items that have been on my to-do list a little too long. Such as emails, drinking gin, and doing some much needed facebook stalking.
All about the priorities people.
All this to say, I don't have time right now to blog.
Sooooooo…….I enlisted the help of somebody with the most fascinating eyelashes ever.
Want to guest post on my blog?
Fascinate me with your eyelashes.
All it takes people.
This post is actually funny.
And pretty short.
And I think she rocks.
Pretty much what I am saying is that if you don't read this you aren't funny, you are tall, and you don't rock.
To put it lightly….
Okay you may still be short but you most definitely are not funny and don't rock.
Now you can't like not read it.
God bless reverse psychology.
******************************
LIY-ers!
I'm so excited to be here, like Christmas morning excited.
Now, I normally don't like guest sponsor posts, so I'm going to keep this short for the rest of you that feel the same way… and after reading every single "anonymous" comment earlier this month, I think that's almost all of you! You're welcome.
Lets just get a few things out of the way…
1.
I have
big
huge hair…on purpose.
2.
Yes. Those are my real eyelashes.
3. I'm married to a chemical engineer [um yeah, way over my head.] during the week, who tends to turn into a rancher on the weekends. We met because I didn't know what a heifer [like, a baby cow] was…no joke. [clearly, ranching is way over my head too.]
Judge if you must.
4. My [married] last name is komma… pronounced "comma", but with a K. Hence the blog name.
[well, technically, I haven't changed my last name yet, and I've been married for almost 3 years.]
5.
Together we have the most adorable little boy [bias?! not at all.]. He is stubborn, but selfishly I love it because it's then that I know, I was part of his conception. Without him, I'm pretty lame because this kid is where it's at. You may be able to resist our faces…but not this face.
6.
We live in Colorado. Which now happens to be the first state to legalize marijuana.
Rocky Mountain High?!
7
. Now, just visit my
blog
.
and if you don't, I'm sure I'll come visit yours.
*****************************
Told you it was good.
Okay, back to my priorities people.
Now go make Elise yours.
Your priority I mean…according to number 3, she is already taken.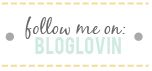 Founder and creator of LIY, Erin turned her dream of a hobby blog into a full-time career which she now runs alongside the LIY team! When not in front of her computer screen [with a La Croix or wine in hand] or in front of a mirror taking mirror selfies, you can find Erin spending time on the water, cuddled up with her two pups and husband most likely watching the latest Shark Tank episode, or getting lost in an easy beach read.