The original contents of this post yielded awe-inspiring results.
It taught me the importance of this platform we are offered and how to use it for a greater good.
This post proved that this blogging community we have here is full of loving, selfless, sacrificial people.
The post that was originally here is the beat of my heart.
It has been asked from Isaac's family that all posts/pictures pertaining to Isaac please be removed from the internet (unless you had previous permission from the family). This is to protect the privacy of Isaac and his family. I do ask that you respect this decision.
Moving forward, if you would like to stay updated on Isaac's progress you can do so on
Caringbridge
and
Facebook
.
It was never my intent to turn a blessing into a burden and the fact that it may have, well…I don't want to put into words right now how that feels. I can't write how it feels. My body, heart, and soul ache with intense pain. I am going to trust that our hearts have been heard and it is known that our intent was out of a pure flawless love for Isaac. Not to cause harm to an already terrible situation.
I can't begin to thank you all enough for the work you did for Isaac and his family.
Friends, you raised over $2,500 in two days.
You wrote the family cards.
You drew Isaac pictures.
I am so proud of you.
All of the above will get to Isaac and his family in a timely fashion, I assure you of this.
Don't ever stop loving others.
Don't ever stop giving of yourself what you can.
Just make sure you go about it the correct way.
Humility.
It's a lesson that I will never stop learning.
Isaac…we love you.
Thank you for showing us what a real hero looks like.
Today, tomorrow, and forever.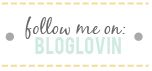 Founder and creator of LIY, Erin turned her dream of a hobby blog into a full-time career which she now runs alongside the LIY team! When not in front of her computer screen [with a La Croix or wine in hand] or in front of a mirror taking mirror selfies, you can find Erin spending time on the water, cuddled up with her two pups and husband most likely watching the latest Shark Tank episode, or getting lost in an easy beach read.