Above are pictures from our Thanksgiving Day.
A day full of food, family gathered around the table (or in our case, couch), little girls with the most edible faces ever, notes of gratitude, leaf shaped salt and pepper shakers, and an aunt who accidentally fed her two year old niece pieces of wine infused fruit.
It was a great day..that day of thankfulness.
And then Monday came.
The Monday after the day of celebrating how good we have it….what we are thankful for…how blessed we really are.
Today, my heart was shattered.
Back story–Thursday (on that great day of thankfulness) I overheard my parents talking about a six year old boy in our small town who just learned he was dying of cancer.

The same boy who was diagnosed with a cancerous brain tumor last year.
The one who was now a cancer survivor.
The one who was healed….back in school, going to Disney with his family, riding the bus with his friends…he was all better. Until now.
Suddenly, the cancer was back.
Not just back….but back with vengeance…all over his spine and brain.
Today, as I settled back into reality….I decided to read his parent's online journal.
I only have three words to sum it up–Hell on Earth.
That is all I can keep thinking. While we were celebrating…..his parents were having conversations with him about Heaven. His siblings sobbing in bed. A confused, beautiful, child….staring at his parents with intense pain.
I don't understand. I don't.
All day I have been consumed with the utmost sadness.
I just can't freaking fathom. We shouldn't have to fathom.
Six year olds shouldn't die of cancer. They shouldn't be paralyzed by the waist down like he is now (when just weeks before he was playing on the playground with his other six year old friends).
His parents shouldn't have to be praying for just one more day….one more day.
I don't even know why I am sharing with you all this.
I don't know this family personally…..but it has shaken me to the core.
I have shed more tears about this little boy than I ever thought possible.
I have no lessons to share about "how to remain grateful in the most ungrateful times".
There is nothing gratifying about this situation.
He needs a miracle.
I wanted to come to all of you with a call to action…how we could help.
But I am left dumbfounded.
How do you help a family when the only thing they want is their son to live?
Money? Gifts? Prayers? Cards?
I don't know.
If any of you want to rally together to do something….anything…email me at livinginyellow@gmail.com with the subject line ISAAC and I am just going to trust that we can come up with an idea.
This week as you return back to your reality….be really, truly, thankful.
Be thankful that you are here….that your children are alive and well….that the only thing you had to "tend to" after you ate your Thanksgiving dinner was a nap….
Not a child who is hanging on to every thread of life that he has left.
If you have time (and aren't afraid to shed a few tears) please read through a few journal entries from Isaac's parents. They need you. He needs you.
I wish I had some great way to wrap this all up, but for once..I am speechless.
F U Cancer.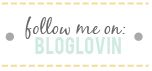 Founder and creator of LIY, Erin turned her dream of a hobby blog into a full-time career which she now runs alongside the LIY team! When not in front of her computer screen [with a La Croix or wine in hand] or in front of a mirror taking mirror selfies, you can find Erin spending time on the water, cuddled up with her two pups and husband most likely watching the latest Shark Tank episode, or getting lost in an easy beach read.