Hey lovelies. It's me again.
Listen up though–it's been a long day.
Something about going to work after being off for a few days, I don't know.
On the upside, the hubs and I did get all of the fixings to make this beautiful little coffee table this evening.
I should clarify. I bought the materials for him to make it.
I informed him tonight that he should start a DIY blog.
I didn't get a whole lot of a response so I am going to assume he is starting that as we speak. Obvs.
That means "obviously" for all of you people who are above abbreviating words.
You totes know who you know.
Anyhow, all of this manual labor talk reminds me of a chant that my father started for our cheer block back in High School. It went like this "NUTS AND BOLTS NUTS AND BOLTS…WE GOT SCREWED!"
To be yelled after the ref made a sucky call. Obvs.
Take that chant to your nearest sporting event. And if that one doesn't tickle your fancy try
"ELEVATOR ELEVATOR WE GOT THE SHAFT!"
Props to my father on that one as well.
Oh hey–remind me sometime to tell you where that coffee table is going.
Hint….
And no, it's not on top of the hammock.
More on that later though…for I have something way more important to share with you.
Not that high school chants, DIY coffee tables, and their mystery location aren't important but…..yeah.
Well, it's because I think it's amazeballs. The founder. The organization. What they stand for.
It's just SO good (said in my best Sophia Rose and Gracie voice).
Please read below and see how you can get involved.
Our generation thanks you.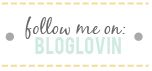 Founder and creator of LIY, Erin turned her dream of a hobby blog into a full-time career which she now runs alongside the LIY team! When not in front of her computer screen [with a La Croix or wine in hand] or in front of a mirror taking mirror selfies, you can find Erin spending time on the water, cuddled up with her two pups and husband most likely watching the latest Shark Tank episode, or getting lost in an easy beach read.