Let's talk for a moment about how hard it is to get back into "blogging mode" after being in "vacation mode". It's not hard.
And because I am in no mood to try to "overcome the impossible", I'm not going to.
Instead–I'm going to leave you with a few (okay a lot) of pictures from my families recent getaway to Michigan. I'm also going to go try to lose the twenty pounds I put on over the past three days.
Wish me luck.

First lets start with our crib for the weekend–
and because no crib would be complete without the liquids….
we brought the liquids. And the solo cups.
Which then caused many rounds of "Red Solo Cup" to be sung for three days straight.
While the majority of us were thrilled to be on vaca…one of wasn't.
crybaby.
Let's look at a typical day shall we? Just say yes. It will make this post run much smoother.
Mornings:
Afternoons:
Evenings:
And late late evenings (Okay so like 9 pm…)
And that my friends, are the ingredients to a perfect day.
Except guess what?
I still have 650 more pictures to show you.
Yaaaaaaaaaaaaaaaaaaay for addictive personalities.
Here we go.
my conceivers. also known as my parents.
And that's a wrap friends.
I just spent entirely way too long putting together this post.
Which also makes me think that I just defeated the impossible.
Frick.
So much for that vacation mode I was in at the beginning of this post..
Reality, you have set back in sucker.
Hey—maybe tomorrow I will have something other than pictures to share with you!
Like words or something crazy like that.
Have a good one love monkeys.
ps. If I owe you an email…an answer will come. Eventually. As soon as I lose those 20 pounds.
Talk to you never.
pps. Thank you mom and dad for such a fun weekend. Love you both oh so much.
Let's do it again sometime 😉 Like tomorrow maybe?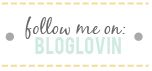 Founder and creator of LIY, Erin turned her dream of a hobby blog into a full-time career which she now runs alongside the LIY team! When not in front of her computer screen [with a La Croix or wine in hand] or in front of a mirror taking mirror selfies, you can find Erin spending time on the water, cuddled up with her two pups and husband most likely watching the latest Shark Tank episode, or getting lost in an easy beach read.