So this happened the other night.
I'm minding my own writing a blog post when my husband tells me to come outside.
Naturally I run outside, see a hot air balloon, run back inside, grab my camera, and run back outside.
Hot air balloons just scream "grab your camera".
Anyhow–while I am snapping shots of the hot air balloon going over our house I start to think to myself "Self. That hot air balloon is pretty low. I don't think hot air balloons are supposed to skim roofs of houses…" and sure enough, that hot air balloon begins it's descent…into my neighbors yard.
Uh oh.
Obviously such a production causes the whole hood to run to the scene.
I however preferred to walk barefoot.
On our journey over to see what happened my husband says serious as can be
"I wonder if they are just dropping them off at their house?!"
And for some disturbing reason I didn't think much of what he said until this morning.
This would be the same time that I burst out into laughter at my desk.
My husband thought that hot air balloons now offer door to door service.
And that my friends, is funny. I don't care who you are.
Shawn–In your defense I would say that maybe this does happen. To people like Prince Harry.
Oh wait. I thought we were talking about naked pictures showing up at your doorstep all of a sudden.
Nevermind. I have no "in your defense" on this one.
Now listen, I know I wasn't supossed to blog, tweet, instagram, or anything about this "moment of confusion" but in the words of the person flying the hot air balloon "Oops!"
ps. Unlike this balloon (or my husbands ego), I feel totally inflated right now.
Thanks to every single one of you who have shown excitement in this new book venture I have decided to partake in. One sleepless night in and the process has begun.
I am so blesssed to be a part of this big ole blogging community.
Sometimes it can feel overwhelming and well–deflating, but then bam–ya'll remind me why I am doing what I am doing. Now if I would only stop forgetting that reason every other day we'll be good.
Kidding. I only question it every third day.
Now seriously. Who wants to go for a hot air balloon ride? I'll pick ya up in twenty.
Just meet me at your doorstep.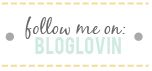 Founder and creator of LIY, Erin turned her dream of a hobby blog into a full-time career which she now runs alongside the LIY team! When not in front of her computer screen [with a La Croix or wine in hand] or in front of a mirror taking mirror selfies, you can find Erin spending time on the water, cuddled up with her two pups and husband most likely watching the latest Shark Tank episode, or getting lost in an easy beach read.