Oh, you guys.
I wish I could appropriately express how I feel right now.
Sometimes words on a blog post don't do something justice.
And this is one of those moments.
Tonight was the 2nd annual clothes drive that I hosted and oh sweet baby, it was wonderful.
To experience girls jumping up and down when finding an item they love, or seeing two friends show each other their bags full of clothes, to have to answer "yes it's alllllllll free" when girls ask
"Is this honestly all free…and all for us?!?"
Those are the moments that make this life so great.
And believe me, it was great.
Thank you so much to each and every one of you who helped contribute clothes this year.
Your generosity will forever be appreciated.
I wish you all could have been there with me to experience their gratitude and excitement.
But do not worry–I have pictures.
Are we surprised?
My hope in sharing this with all of you is that it will spark an interest in a few of you to do something similar in your area. It is easy. It is fun. And it is so rewarding.
Any questions on how to get it started in your area, email me at livinginyellow@gmail.com
You have so much power to change a persons life. Whether it be for an hour or eternity.
Or through a pair of shoes or a smile.
You are capable.
What are you waiting for?
PS. There is a great link-up going on today over at Emmy June that I am participating in.
Check it out and be inspired.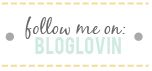 Founder and creator of LIY, Erin turned her dream of a hobby blog into a full-time career which she now runs alongside the LIY team! When not in front of her computer screen [with a La Croix or wine in hand] or in front of a mirror taking mirror selfies, you can find Erin spending time on the water, cuddled up with her two pups and husband most likely watching the latest Shark Tank episode, or getting lost in an easy beach read.