As you may recall from an entire day ago, I got a tattoo over the weekend. A few of you have asked some questions, so I figured I would run through the whole process and things you need to know when getting some ink engraved on your skin for forever. These are all VERY SERIOUS and need to be taken that way. There is no room for sarcasm when making a decision that will impact you for the rest of your life.
1. THINK LONG AND HARD ABOUT WHAT YOU WANT. Remember, whatever you choose will stay with you the rest of your life. Based on my personal experience, I would allow at least three hours to really think about what you want. I understand that this three hours may feel like eternity but again, you have to be sure. If you can't be sure about something in three hours than it's not for you.
2. CHOOSE THE TATTOO PARLOR THAT IS CLOSEST TO YOUR PHONE WHEN TURNING ON GOOGLE MAPS. I understand that reviews are important, but so is your time. Unfortunately for me, the first place I drove to was closed. Even more unfortunately for me, the second place was too busy. However, you know what they say–third times a charm. So the tattoo parlor may have an overall Google rating of 2.4 out of 5.0, but guess what? It's only 4.2 miles from where you are at. Be logical, go there.
3. ASK A BILLION AND MORE QUESTIONS. In fact, ask so many questions that the tattoo artist suggests you should change your tattoo idea from "be still" to "freakin relax". I did think long and hard about the recommended switch but decided "freakin relax" may be too long for my wrist. At least I know what I'll be getting next..
4. TAKE A SHOT (OR TWO) BEFORE GETTING YOUR TATTOO. This is especially encouraged right before getting a bible verse engraved on your wrist.
5. CHOOSE YOUR TATTOO ARTIST SOLELY ON HIS NAME. Mine happened to be Ryan Reynolds. Are you ever going to turn down Ryan Reynolds when he wants to give you a tattoo? Exactly. Ink that ish up!
5.5. DON'T READ THE FINE PRINT. IT WILL PROBABLY TELL YOU THAT YOU ARE GOING TO DIE OF SOME TERRIBLE BACTERIAL INFECTION. JUST SIGN AND MOVE ON.
6. DURING THE PROCESS OF THE TATTOO, DO NOT DISTRACT YOUR ARTIST AT ALL AND REMAIN VERY SERIOUS. WHATEVER YOU DO, DON'T ACT LIKE YOU ARE EATING HIS HEAD.
7. BRING A FRIEND TO HOLD YOUR HAND. You will think that you are going to kick, cry, scream, and throw a tantrum like a two year old in line at Target the minute the needle hits your skin. Having this moral support by your side will be beneficial for that moment when you realize it didn't hurt bad at all, providing a great dance partner for when it's all said and done.
8. DANCE THE MINUTE IT'S OVER. Your tattoo artist will be so fascinated with your killer 1980's dance moves, he may even exclaim something like "get it giiiiirrrrl". To which I reply, oh I got it boy.
9. THE MINUTE AFTER YOU DANCE, ASK RYAN REYNOLDS IF YOU CAN DISPLAY HIM ON THE BLOG. He will say yes.
10. AFTER IT'S ALL SAID AND DONE, CELEBRATE WITH A STIFF VODKA WATER. At this point in time you will realize what you have just done with your life and will also realize that you are no longer the wimpy kid on the playground but the rebel who pounds other kids heads into the cement. Except don't actually pound any heads in the cement, just smile and smirk to yourself delighting in all of your rebel attributes.
And there you have it, the in's and out's of getting a tattoo. To summarize all of the above, it did not hurt nearly as bad as I thought it would. No flinches, no tears, just a few "okay yeah, I feel thats..". The total tattoo process took a total of maybe 8 minutes. No, Shawn does not have a tattoo nor did he care in the slightest that I was getting one as he is a very much "do what you want, it's your body" type of a person. Oh and yes, four days later and I still love it. Good thing since it's kinda permanent and all.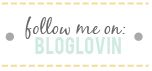 Founder and creator of LIY, Erin turned her dream of a hobby blog into a full-time career which she now runs alongside the LIY team! When not in front of her computer screen [with a La Croix or wine in hand] or in front of a mirror taking mirror selfies, you can find Erin spending time on the water, cuddled up with her two pups and husband most likely watching the latest Shark Tank episode, or getting lost in an easy beach read.