just because music is fun. pun intended.
+ Book club. Oh book club. This month we read Ladies Night and by that I mean "they" read Ladies Night, however I will proudly admit that I made it nearly one third of the way through. And it's not because I didn't enjoy the book that I didn't make it all the way through, it's because of sleep. Does anybody else have this problem where the minute you start to try to read your eyelids close and your whole body demands you shut down? I think it's God's way of saying "Sleep child. Reading is for losers." He is a smart smart man people. But back to book club–Monday night we gathered around the table with 4 bottles of wine and proceeded to remain seated there for over four hours. Of those four hours I think we discussed the book for 8 minutes. Anytime you can hear mother's discuss stories about how they have to describe the anatomy of our "parts" to their children, take advantage. You will laugh for DAYS.
+ Craft Happy. My sister and her friend recently launched this new business of their's and last night was the first event. I was deemed wine drinker slash photographer. I am not one for crafting however I can mingle like nobodies business so that's what I did. Here are some shots. Props to you sister for putting on such a fun event for people to come to. If you are local, check out the site here and be sure to register for the next event once it is announced!
my shirt from KMK Styling–
+ Christmas Shopping. Just kidding, I haven't bought the first gift yet. #killmenow
+ Shopping for myself. That's still in full force, no worries. My most recent favorite finds came from My Sweet Nomsa where everything happens to be 20% off right now. Holler.
wax seal necklace
coral earrings
+ Working out. Technically I haven't started yet but I'm going to. Typed while eating pizza. It's thin crust, contains zero cheese, and has herbs on it so whatever, it doesn't even count as "pizza". More on this subject tomorrow though.
+ Making a recipe book. That's right, I am finally taking the time to compile and print a real life recipe book that houses all of my favorite, tested and tried, recipes that I love. If you are interested in a copy of your own, let me know in the comments and maybe I'll consider printing more than one but rather like 200 so that all of us can eat deliciously together. I do not promise that my recipes will make you skinnier, however they will make you a heck of a lot happier.
+ And on that note, that's all I got. This concludes my life as of late sprinkled between wearing yoga pants and sweatshirts every afternoon, taking baths, staring at Christmas lights, getting as close as possible to the wick on peppermint candles without scorching my nose hairs, and learning Soulja Boy. Big things are bound to come in 2014 with the line-up I've got goin' for me. #dreambig
ps. a few small and larges are left of Love, Yellow if you are interested. I'd tell you what the items are going to be but then I'd have to kill you. Unfortunately for you, I'm trying to stay out of jail as long as possible.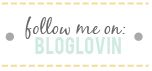 Founder and creator of LIY, Erin turned her dream of a hobby blog into a full-time career which she now runs alongside the LIY team! When not in front of her computer screen [with a La Croix or wine in hand] or in front of a mirror taking mirror selfies, you can find Erin spending time on the water, cuddled up with her two pups and husband most likely watching the latest Shark Tank episode, or getting lost in an easy beach read.