Why is it that the best restaurants leave you smelling the worst? I just got home from one of the best Mexican joints and I smell like a garbage disposal. Certainly the restaurant itself didn't smell like this did it? Just some late night margarita induced thoughts over here. Which reminds me, I haven't been to the dentist in like over three years. No problems on the teeth department minus the yellow factor which is easily replaced with PicMonkey's teeth whitening feature (so who really cares..drink that coffee I say), and then all of a sudden I made a dentist appointment the other day. I kid you not within two hours I chipped one of my bottom teeth. I felt like I was writing a new paragraph in Alanis Morissette's song "Isn't it ironic". All of this to say-stay away from making dentist appointments. And really good tasting food apparently.
In other news, I am going part-time in a few weeks. For real part-time too. Not this one day off a week stuff. But like every single day I will have 4-5 hours to sit right here and type to all of you. I'm sorry, I know. I'm a little nervous that my husband is going to start expecting things from me. Like dinner for instance. And vacuum marks on the carpet. It's going to be one of those things called "a learning process" where he realizes his expectations were way too high than what they should've ever been. We have those learning processes a lot in this household. I think the peak of our learning process came when I had to ask which one was the washer in our laundry room. How this man got so lucky I don't know. We consider it a success these days when our clothes don't come out with purple marks all over them. This week may have been considered a fail.
I guess that's all for now.
I still smell like fish that was fried over lard if you're wondering.
ps. what the ___ is lard?
pps. I am now off to make a sausage hash brown casserole for breakfast tomorrow. Things in the scent department are not looking upward. If you are sleeping in bed with me tonight, I apologize. Only one of you should respond to that statement. I make that two. But one of you must be a black five pound little ball of fur that likes to lick.
A lot
.
ppps. this is going to be so awkward if one of you reading is only five pounds, black, full of fur, and likes to lick. A lot.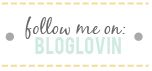 Founder and creator of LIY, Erin turned her dream of a hobby blog into a full-time career which she now runs alongside the LIY team! When not in front of her computer screen [with a La Croix or wine in hand] or in front of a mirror taking mirror selfies, you can find Erin spending time on the water, cuddled up with her two pups and husband most likely watching the latest Shark Tank episode, or getting lost in an easy beach read.