There's just something about an anchor that reels me right in and sucks me up with all of it's little pointy anchor goodness. It just screams "I'M ON A BOAT" or the like, "I WISH I WAS ON A BOAT"..which is the one I am usually screaming. Speaking of, we bought a boat recently. And not just the kind you pick up after dinner stops at Chick-fil-A. But like a real speed boat that can go up to 50 miles per hour or some similar speed that will make you throw up if you are over the age of 18. Except here's the deal. We bought it to remove the motor and replace it with a fishing boat motor. One that can go maybe 8 miles per hour. Why? Because we like to play pretend that we are 87 years old. Life moves fast enough. I don't need something that makes it move even faster ya know? Okay and we partially did all of the above because our lake doesn't allow boats that go over 10 mph. But really life, slow down already. And maybe that's why I love anchors. Because they actually hold us all still for a little while giving us the opportunity to simply enjoy what's directly in front of us. Which hopefully speaking, doesn't end up being an iceberg.
**************************************************
Today's featured sponsor is the stunning Sarah from Le Brouillon de Vie. Please never ask me to say that name out loud because it will come out sounding something like chicken bouillon.
I asked Sarah a few questions so that you could get to know her a little bit better. Her answers both inspired and made me laugh (love the million dollar answer..). I trust that you will love her as much as I do. Her beauty runs much further than that pretty little face you see. Continue on.
When did you start blogging and why?
At a time when my (former) day job was sucking the dear life from my being, I stumbled upon the blog world as one might stumble upon love. That feeling when your soul says, "Oh, hey there.. I've been looking for you." Then, the deeper you delve, you find yourself wrapped up in such a splendid little bond.
I've always been a very visual person; a looker, a learner, and a bit of a writer. Blogging gives me the opportunity to document my life in images, and link words into notions as the pretty bow on top. Blogging is the calcium to my creative bones."
so about that being the most beautiful answer to why somebody started blogging ever…
You just won a million dollars. What's the first thing you would buy?
A lawyer? And then a ticket to the MOOOOON!
If you could offer one piece of advice to a new blogger, what would it be?
I'm far from qualified to offer advice, being a fairly new blogger myself… but if you're asking what pages keep me coming back (because that's the goal right)? Write about YOUR world. Gather inspiration from others, yes, but I want the real stuff. Not the filler. The grumpy, the grateful, the just plain present stuff. …with tasteful photography, of course. 🙂
What is your favorite form of social media?
I still need someone to sell me on Twitter. I adore Instagram. And blogs, of course!
Blog // Instagram // Pinterest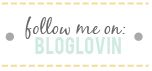 Founder and creator of LIY, Erin turned her dream of a hobby blog into a full-time career which she now runs alongside the LIY team! When not in front of her computer screen [with a La Croix or wine in hand] or in front of a mirror taking mirror selfies, you can find Erin spending time on the water, cuddled up with her two pups and husband most likely watching the latest Shark Tank episode, or getting lost in an easy beach read.