I know, it's Tuesday and I am recapping my weekend. Sorry Monday. Major blogger faux pas.
I hope you just read that as fox pass because that's how I'm saying it.
It was a good weekend of sorts–the kind of weekend that you feel like you did stuff but yet you didn't do stuff. You know? It's like one of those "yeah I was productive!" "yeah I had fun!" "yeah I laid on the couch a lot!" "yeah I wish Monday would never show it's face again!" type of things.
I failed to document anything that happened on Friday and Sunday so you can go ahead and make up all sorts of magical and wonderful fantasies about what took place in my life. I'm sure you will be dead on. Especially if you just thought of pizza and Pandora. I had both in excess.
Thankfully I whipped out my trusty companion (camera) on Saturday and documented our festivities as they were pretty fun festivities to be documenting. We have these friends you see who are not just dreamers, but they are doers as well. I think I need to write a post on this now that I mention it..dreaming vs doing..it's fascinating stuff really. Back to my doing friends. Shoot. Now it sounds like I am talking "doing it".
Is that still a relevant term? I feel so 1998 when I say that. Not that I was doing anything in 1998 of that nature but still. Somebody help a sister out. This post is getting weird…
Back to Saturday and these friends of ours. Long story short, they have adopted 3 kids from Ethiopia.
I wrote about them once here so you may remember. Precious little nuggets really. Well, only adopting three kids from Ethiopia wasn't enough for them. While over there, they saw the need in these people's lives…so what did they do? They started an organization, Awake and Alive, with a mission to educate and empower the children over in Africa. So how are they doing this? Why by building a school of course. They are pouring into the lives of kids who otherwise may never be poured into. It's a beautiful thing that makes you just kinda fall in love with hope, humanity, and all that is good in this world. I mean–those kids. SO FREAKING ADORABLE. With all that being said–they held an event Saturday night made for mingling, silent auctioning, and wine drinking. Thankfully I like all of the above. Here's a few way too many pictures from the evening.
that cute short blonde girl (second from the right) would be Jolene, one of the founders of Awake & Alive
the studly man on the right (okay and the left) would be married to the founder I pointed out up above, also known as CEO
It was such a fun evening with fun friends, fun food, fun times of giving….
Basically it was fun.
Be sure to check out Awake and Alive if kids are your thing….they need us, but more so…we need them.
So there's that.
Come back tomorrow for a chance to see my first ever Stitch Fix reveal…that means one thing.
Outfit pictures. Cue my husband rejoicing now….
Not.
*******************************************************
Jill radiates strength, joy, and ultimately, the ability to just be real. Like she said–there is no sugar coating over on her space. It is my hope that you all pay her a visit and leave her a special message today…she just makes my heart smile…let's make hers do the same.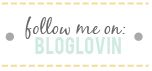 Founder and creator of LIY, Erin turned her dream of a hobby blog into a full-time career which she now runs alongside the LIY team! When not in front of her computer screen [with a La Croix or wine in hand] or in front of a mirror taking mirror selfies, you can find Erin spending time on the water, cuddled up with her two pups and husband most likely watching the latest Shark Tank episode, or getting lost in an easy beach read.