I've been in a big game mode recently.
When life is boring, play a game.
That's what I like to say.
Or maybe I like to say "when cooking dinner seems like a chore and you are brainstorming blogging topics for the next day's post, make up a game to play with your husband that can then be blogged about!"
That's more like it.
So yes, tonight as dinner was being prepared I told Shawn I was going to just start listing off topics and he had to tell me the first thing that came to his mind. This is his first "attempt" at having any type of appearance on the blog, so let's open this post with open arms.
Just don't open them too much like you did with my dad.
He still reminds me (weekly) how much more my readers love him than they do me.
Let the games begin.
So Shawn, let me ask…what do you think of when you hear the word:
Me (as in me, Erin): "Nutty"
Your style: "Bad" (I disagree)
Blogging: "You"
Music: "Jimmy Buffett"
Food: "Dip" (as he inhales another pita chip and heaping pile of 7 layer Greek Dip…)
Drink: "The Captain can make it happen…" (make what happen Shawn? please explain….)
Stomach Infections: "No comment"
Work: "For the birds"
Money: "Not enough"
Jimmy Buffett: "Awesome" (I think he meant to use the word amazeballs and just forgot..)
Ideal Day: "That's tough" (what? spending the day staring lovingly into my eyes doesn't come top of mind?)
Chores: "No"
Sex: "You are not putting that on there!" (typical)
Movies: "Don't watch"
Keith Urban: "That one caught me off guard.." (that's weird. I could've come up with several words all involving sexy..)
Maggie: "Dog?"
Kids: "No Thanks"
Cooking: "Nope" (said while cooking…)
30: "I'd rather get there than not"
People Tripping: "Brotha, you trippin'.."
Instagram: "Your Distraction" (what? I have not posted 1245 pictures…in less than a year.)
Twitter: "Time suck" (and yes, he meant for him this time..)
Rental Properties: "Babysitting"
Person You Want To Be: "Me" (that would be about him, not me. he most definitely doesn't want to be me…)
Vlogging: "Absolutely Not" (but I'm so graceful with it...)
Apple (as in the products): "Slick"
Working Out: "Whoa, whoa, whoa…I've got fire in the hole over here" (said while pouring the spaghetti in the boiling water..)
Mac and Cheese: "Too much" (at this point I signed the divorce papers…)
Manti T'eo: "Sucker"
Vacations: "Expensive"
The Bachelor: "Terrible. Oh wait. I wish" (to which I probably replied something like "go right ahead". we are the romantic type like that)
Him: "That's enough, I mean how much do these people want to hear?!"
The end.
Job well done Shawn, job well done.
Now if we could just work on that vlogging business with you….
**************************************************************
Today's featured sponsor is Katie from For Lauren and Lauren.
As sweet as can be. That's how I think of this little one. Katie (which I always mistakenly in my mind call Lauren) is hands down one of the nicest fashion bloggers around. Not that most fashion bloggers aren't nice, she is just extra nice, you know what I mean? I mean, if I had to actually put good looking outfits together daily, I'd probably get a little grumpy so that is why this is a big deal to me. You know what, never mind. Katie has some pet peeves just like the rest of us. You know else she has? A baby in her belly.
Isn't she fabulous? I think so. Katie isn't afraid to share life's struggles while keeping a positive spin on it all.
I love genuine people. She is one of them. Her outfits, her words, and her stories will not disappoint.
Go say hello now.
Blog//Twitter//Facebook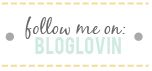 Founder and creator of LIY, Erin turned her dream of a hobby blog into a full-time career which she now runs alongside the LIY team! When not in front of her computer screen [with a La Croix or wine in hand] or in front of a mirror taking mirror selfies, you can find Erin spending time on the water, cuddled up with her two pups and husband most likely watching the latest Shark Tank episode, or getting lost in an easy beach read.