today is not about me–it is not about you.
it is about the lives listed below that we will not soon forget.
while all we see are words on paper–behind these names are so much more.
they are unopened gifts under the Christmas tree, twin size beds now sitting empty.
siblings left sibling less.
children now without a mother.
parents without their baby.
hearts shattered.
angels forever.
Charlotte Bacon, 6
Rachel D'Avino, 29
Olivia Engel, 6
Dylan Hockley, 6
Dawn Lafferty Hochsprung, 47
Jesse Lewis, 6
Ana Marquez-Greene, 6
Grace McDonnell, 7
Anne Marie Murphy, 52
Emilie Parker, 6
Noah Pozner, 6
Jessica Rekos, 6
Mary Sherlach, 56
Lauren Rousseau, 30
Victoria Soto, 27
Daniel Barden, 7
Josephine Gay, 7
Madeleine Hsu, 6
Catherine Hubbard, 6
Chase Kowalski, 7
James Mattioli, 6
Jack Pinto, 6
Caroline Previdi, 6
Avielle Richman, 6
Benjamin Wheeler, 6
Allison Wyatt, 6.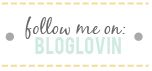 Founder and creator of LIY, Erin turned her dream of a hobby blog into a full-time career which she now runs alongside the LIY team! When not in front of her computer screen [with a La Croix or wine in hand] or in front of a mirror taking mirror selfies, you can find Erin spending time on the water, cuddled up with her two pups and husband most likely watching the latest Shark Tank episode, or getting lost in an easy beach read.