I am in one of those "let's talk about some items that I think you need to know about" moods.
I am also in one of those "I think I may puke at any second" moods thanks to my husband who thought it would be cool to get some stomach bug and pass it right along to me. We love to share everything.
It's like sickening cute. Literally.
Enough puke talk. As you have learned by now, with blogging comes sponsored posts.
And while I only promote items I truly love, there is something freeing about sharing something that I was NOT asked to share…but just because I genuinely want to and am not going to get filthy rich by doing so.
You did know you get filthy rich by sponsored posts didn't you 😉 <–the wink is for a reason people.
So that is what you are getting today. A bunch of things that I should have been paid to talk about.
Just kidding yo.
First thing you absolutely must know about (there is no other option) is Miss Chic's Clearance Event
So what does this mean you ask? EVERY item is at least 50% off. Seriously. It is like $15 and under.
Next up is a shop I recently discovered. After Sunset is the name and cuter than snot products are her game. I have been drooling over this necklace and bracelet.
The Cove Necklace//Golden Twist Bracelet
No but seriously, I had to wash my pillow cases this week because of all the wet spots. That sounded so disturbing. Anyhow, back to After Sunset. Chelsea is the brilliant creator of these pieces of goodness. I can't wait to get my hands on some of her goods. Again, another disturbing sentence. I am good at those if you haven't noticed.
Third we have Brickyard Buffalo.
I know you have all heard of Groupon, Living Social, GroopDealz, etc…well make way because these Buffalo's are ready to charge. I don't even know if Buffalo's charge but it sounded fitting. Here is what you need to know: Brickyard Buffalo is a new flash sale website that will be launching soon and you'll definitely want to keep an eye on it. The ladies behind it are working hard to bring you the most unique and hottest items around at a discounted price. The quantities are limited and each sale will only last a short time so you will definitely want to snag things while they last. Also, if any of you are interested in selling your products on Brickyard Buffalo, be sure to contact them at brickyardbuffalo@gmail.com as they are currently accepting vendors. You can check Brickyard Buffalo out at www.brickyardbuffalo.com. Word on the street is that they are hosting a whole slew of giveaways right now also by liking their Facebook page. Maybe you should get on that?
And last but not least, we have this darling little diddy.
So listen up. Carina over at Lovely Little Whimsy started making these necklaces to raise money for their brand new baby they were adopting. Because I am a sucker for both Carina and adoption (not to mention the necklace is adorable) I had to purchase one.
I purchased mine several months ago. Long story short, I got an email from Carina (a few days before they were going to meet their little girl) that the mother decided to keep the child. Insert tears on my behalf.
The great thing is Carina has a heart of gold (or in this case, copper) and knows that God has got their back on this. They are still planning on adopting and the funds from the sale of these pretty little things will still contribute to that baby-to-be of theirs. If you want one for yourself (because duh, why wouldn't you), you can find them here.

So that's that.
Four things I thought you may appreciate.
You know what I appreciate? The fact that I didn't puke during the writing of this post. Cheers friends.


Happy Happy Happy Thursday.

Ps. We hit 3,000 followers yesterday. THANK YOU oh so much. You think if I brought the Lysol we could have one giant group hug?
Speaking of spreading the love….why don't you go spread some here?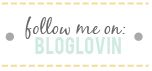 Founder and creator of LIY, Erin turned her dream of a hobby blog into a full-time career which she now runs alongside the LIY team! When not in front of her computer screen [with a La Croix or wine in hand] or in front of a mirror taking mirror selfies, you can find Erin spending time on the water, cuddled up with her two pups and husband most likely watching the latest Shark Tank episode, or getting lost in an easy beach read.