Heeeeeeeeey.
I am coming to you today with a hat on.
Drinking wine.
At 1:56 pm on a Monday.
Whaaaaaaaaaaaaaaaaaaat.
It's my first official day of this whole "staycation" thing and can I just say I am a huge fan?
One thing I have noticed however is that these days go so freaking fast when you aren't at work.
You'd think it could like slow down or something…but no, it doesn't.
It also doesn't help that my list of things to do is growing instead of shrinking.
Typically not a bad thing, I know.
You should be laughing if you understood that joke.
You should also be saying "You just haaaad to cross the line didn't you" if you are my husband.
Yes husband I did.
Because that's what I do. I see a line and I jump right over it. Staying inside the lines is boring.
Anyhow, in attempt to scratch off "write Tuesday's blog post" from the list, here we go.
Writing Tuesday's blog post.
A thrilling task if I don't say so myself.
Being that I haven't discussed our weekend yet thanks to that
humongous giveaway
going on right now, let's start there.
Friday night.
I used my dog for self portraits.
Typical.
Not pictured is how we actually went out with friends to a brewery//restaurant.
There was lots of political talk (I am such a pro at politcal talk….not), ham and bean soup consumption (by yours truly), and hysterical laughter at the news video of my husband modeling a coat made for homeless people (now would've been the PERFECT opportunity to sneak in a link to the video of this, however my husband warned me in size 72 font that I better not. Size 72 font means serious business people.)
Saturday consisted of working our tails off at the lake cottage.
This weekends agenda was laying the floors.
My husband took care of that biznass.
He is a good little layer.
While he layed the floors, I was busy…..well I was busy taking pictures of lazy dogs and street signs.
Oh, I was also productive and took a picture of paint cans.
To make it appear that I would've painted or something. 
Not pictured Saturday was the gathering we attended at our friends house to watch Notre Dame move up to the number three spot in the country. Holllllleeeeeer. Eight and zero. I didn't even know such a thing was possible. I do have some sweet videos of our friends dancing, however I would probably not have a head for the remainder of my vacation if I posted those on here. Soooooo….
Sunday was a replica of Saturday.
Minus the whole friends dancing riduclous thing.
So that's that.
My weekend in a nutshell.
I am off to go deliver meals to my grandparents, record a vlog, go to bible study, answer emails, clean the house, catch up on all of the Giuliana and Bill episodes I've missed, and drink wine.
Lots and lots of wine.
Remember to record your vlogs for Wednesday party people.
It's going to be fun.
Promise you that.
Peace out chicken heads (said in the most lovingly chicken head way possible…)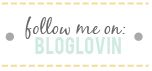 Founder and creator of LIY, Erin turned her dream of a hobby blog into a full-time career which she now runs alongside the LIY team! When not in front of her computer screen [with a La Croix or wine in hand] or in front of a mirror taking mirror selfies, you can find Erin spending time on the water, cuddled up with her two pups and husband most likely watching the latest Shark Tank episode, or getting lost in an easy beach read.