G-
This blog post is for you baby girl. Or should I say baby momma….
Let me start by saying it was SO good finally getting to meet you on Sunday. I think I may have told you that already. Most likely six times. I'm going to go ahead and blame that on the G-Rizzle and glass of Cabernet I chugged. I mean sipped like a sophisticated woman. Obviously.
You know what else I am going to blame on the above? Head butting your husband as we hugged.
It's true. We nailed heads. G, it was beyond awkward. Imagine interviewing somebody on live television—going in for a hug—and BAM. That's exactly what it was like. Minus the live TV thing. Please send him my apologies for the welt that is probably hanging out on the side of his head.
Or at least throw a bag of ice his way, compliments of yours truly.
To make up for it, I took a picture of his backside.
It made me feel better at least….
Oh c'mon. You would do it too if George Clooney was standing behind the bar 😉

There was so much that I failed to mention during our brief interaction. Like Duke. Hello. I forgot to tell you how stinkin' cute he is. Instead I was too busy telling you how much of a hot sweaty mess I was, thanks to the two mile hike my husband and I decided to take to RPM. Cab? Haaaaaiiiiil no!
But seriously, congratulations on that little dimple faced babe. I could not be more excited for my little nephew's arrival. Or Godson. Whichever you feel most comfortable with of course.
I promise if I ever meet him I will
not
spill coffee on his head. Not that I've almost done that before with other babies or anything….
Speaking of little Edward, let's talk about big Edward for a minute. "Big" being used loosely of course. He is bite size. And beyond precious. Please high five him for the multiple glasses of wine he consumed while having to take his picture with complete strangers. He's a man after my own heart.
That's worth something I suppose. Like 5 pounds.
Back to you though. Good gosh. Can I just say for a long minute that YOU have such a gift for making people feel loved and at ease? If one didn't know any better, they would think you talk to people for a living. Oh wait. Watching you (and Bill) in action talking to each and every person in the restaurant blew me away. You are hands down the most down-to-earth celeb I have ever met. Okay you may be the only celebrity I've ever met….but still. From now on if I even see another famous person I'm just going to walk up to them and say "You suck compared to Giuliana Rancic".
It should go over well.
Your hugs, your sweet words about my "writing" skills, your little arm rubs you'd give me (I sound like I am writing a love note to my third grade boyfriend now..), and just your joyous aura, I appreciate it all SO much. You are the definition of amazeballs. So thank you. I could go on, but thank you should do for now.
I should wrap this sucker up. You've got babies to feed, diapers to change, a new clothing line to promote, a reality show to prepare for (October 2nd might be the most exciting day in 2012), a new game show to debut, speaking engagements to finalize, The Today Show appearances, restaurants to open, a website to maintain, tweets to answer, a husband to love on, etc. You know what I would recommend? A NAP. And maybe a drink (or two) with me. Just sayin'.
Ps. I meant to bring a sign for us to wear around our necks for our photo opp that said something simple like "BFFS", but forgot it. Don't worry though.
Feel free to hang it in Duke's nursery or something.
Love you lady.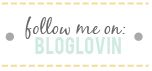 Founder and creator of LIY, Erin turned her dream of a hobby blog into a full-time career which she now runs alongside the LIY team! When not in front of her computer screen [with a La Croix or wine in hand] or in front of a mirror taking mirror selfies, you can find Erin spending time on the water, cuddled up with her two pups and husband most likely watching the latest Shark Tank episode, or getting lost in an easy beach read.