Grandma-
One year ago today you met Jesus face to face.
It is still hard for me to believe that you won't be at dinner tonight as the rest of us will gather around the table and talk about the precious memories we shared with you.
I wanted to tell you that just the other day I was behind grandpa on my way into work.
He had no idea I was directly behind him as we pulled up to a red light.
I sat there intently staring at his face in the rear view mirror.
I will never forget the pain in his eyes.
The deep sighs he would continually let out.
Grandma, he was thinking of you.
Missing you.
Loving you.
As I watched on, tears streamed down my face.
I ached for this man who was deeply missing the love of his life.
In that moment though, I was overcome with an unexplainable sense of joy.
I wanted to love harder.
Live fuller.
Make the day count more than I have ever wanted before.
So today grandma, I will do just that….all in your honor.
Thank you for the blessings and lessons you are pouring into my life, even from up above.
We love you.
We miss you.
And we celebrate all that you are.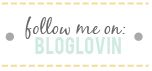 Founder and creator of LIY, Erin turned her dream of a hobby blog into a full-time career which she now runs alongside the LIY team! When not in front of her computer screen [with a La Croix or wine in hand] or in front of a mirror taking mirror selfies, you can find Erin spending time on the water, cuddled up with her two pups and husband most likely watching the latest Shark Tank episode, or getting lost in an easy beach read.