So I know I once wrote wrote a post that I swore was the most sleep deprived post ever.
But I lied.
This one trumps that one by a long shot.
My husband thought it was necessary to go out of town for a day or two this week and well, apparently my body doesn't like sleeping without another one next to mine.
So it just didn't sleep.
And now my eyeballs hate me.
In fact, I started to fall asleep today at a red light. That was a first.
I also almost ran over a cat, however I don't think that had anything to do with me being sleep deprived.
One thing before I start talking about Lord knows what–can we just all appreciate the fact that my husband is a walking convenience store when traveling?
This friends, is what he took with him.
Anything you could possibly need, he has it. Meds, candy, Kleenex, gum, more candy, and more meds.
Which brings me to my next point.
Monkeys.
You do know that I was driving once with my friend in Nashville and this little guy was hanging from the window in the car next to us right?
That's really all I've got to say about monkeys.
I am mad right now that we have no freakin' Popsicles in the house.
I think I just forgot I am actually writing a blog post and not a Twitter update. #IHateWhenThatHappens.
Okay but seriously, I think I need to go to bed before I start telling you about the one time my friend and I dropped little pieces of brownies in the gym at school.
We may or may not have went and told a janitor that a mouse had pooped all over and laughed the entire time he picked it up with gloves and a broom.
I used to be so cool.
Til next time.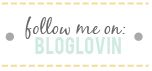 Founder and creator of LIY, Erin turned her dream of a hobby blog into a full-time career which she now runs alongside the LIY team! When not in front of her computer screen [with a La Croix or wine in hand] or in front of a mirror taking mirror selfies, you can find Erin spending time on the water, cuddled up with her two pups and husband most likely watching the latest Shark Tank episode, or getting lost in an easy beach read.